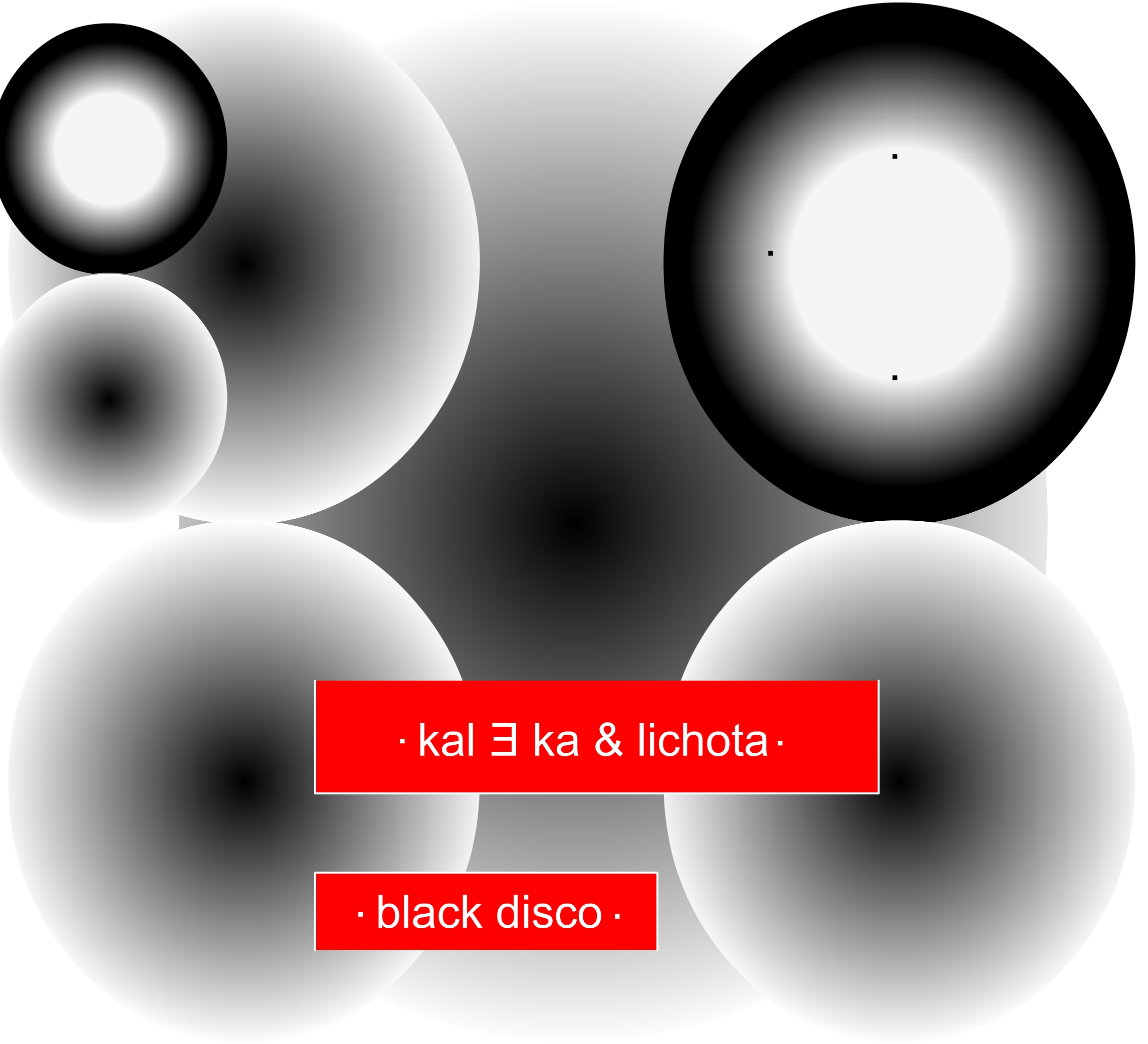 [Lab 003] KALeKA & Lichota
KALeKA, Patryk Lichota, Labela 2007
Eight condensed tracks edited by Brombox from one improvised sesion.
Black, but not from the Africa, black because from dark hole in the ground. "Disco" as a continuation and transformation of "danse macabre", altough this time there is no Death which could guide you in dance. Instead, there is indeterminate space in which you are thrown, which you are slowly recognizing, step by step. Unsure your knowledge about this space, you feel that it is approaching, becoming closer and closer. It deludes with its reach texture, you are trying to grasp it while being scared to touch it. Dance if you can!
Osiem skondensowanych kawałków wyciągniętych przez Bromboxa z jednej improwizowanej sesji.
Czarne, ale nie z Afryki, czarne, bo z mrocznej dziury w ziemi. Disco jak kontynuacja i transformacja dance macabre, choć tym razem nie ma żadnej Śmierci, która prowadzi za rękę w tańcu. Jest za to nieokreślona przestrzeń, w którą jesteś wrzucony i którą ogarniasz powoli, krok po kroku. Niepewny swojej wiedzy na jej temat, czujesz, jak napiera na ciebie i jest "coraz bliżej". Kusi bogatą fakturą, ale strach jej dotknąć i trudno ją uchwycić. Tańcz, jeśli potrafisz!
ściąganie / download:
01. pre-amp 5:02
02. the new gug 2:59
03. affects of l.cks bolkov 3:56
04. lof parade 4:01
05. the spiritism gate 4:07
06. hit ov de gok 6:57
07. tralki ubu 3:19
08. frames ubulewam 29:51
*cały al.bum
odtwarzanie / playing:
skład / people: Roman Bromboszcz/ brombox - pc, kable / pc, wires Patryk Lichota - theremin, saksofon, laptop / theremin, saxophone, laptop
linki / links: \kakofonikt/ \kalEka/